Service to help consumers manage building contractors
The problem we see is that for the $136B annual home improvement industry, consumers who need to manage contractors and sub-contractors have very little visibility into the schedules and budgets. They do not have tools to manage the schedule, project changes and help approve bills.
Below, is an infographic on this industry. As you can read, it is large and touches many home owners every year.
Click the image to enlarge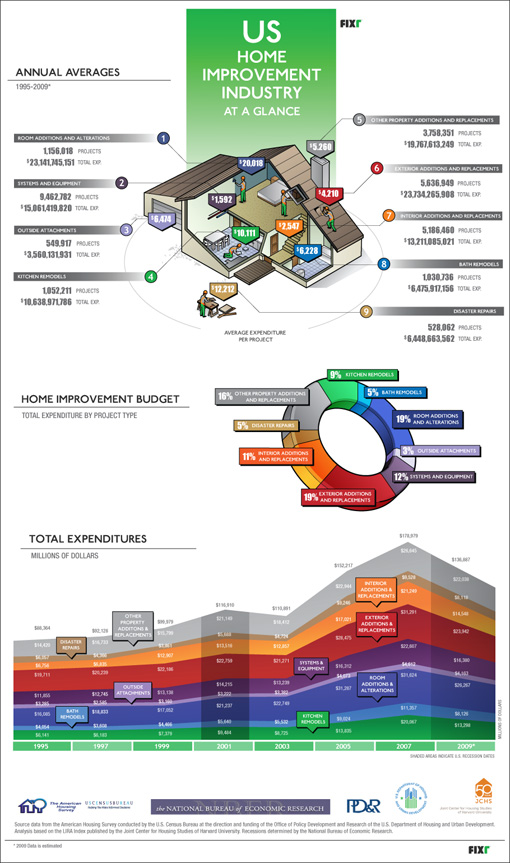 Source:
Fixr Remodeling Cost Guides
We are looking for a team to tackle this problem and offer a web and mobile solution. If you think you can help, please apply.
Here's your chance to leave a comment!